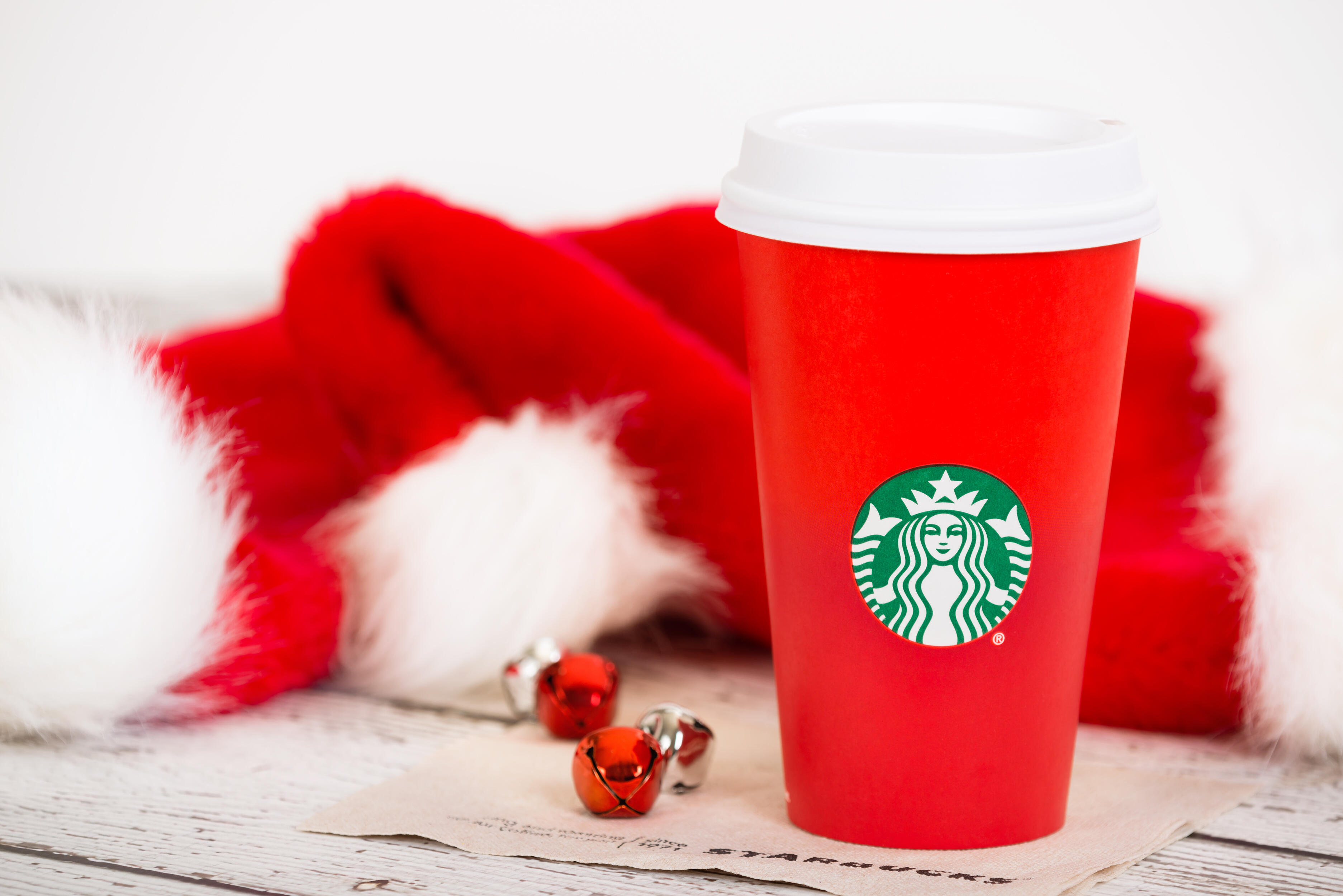 Photo: Getty Images
Today is the day for you if you're a Starbucks fan! Today (Nov 16th) is Red Cup Day where you'll get a free reusable holiday cup when you purchase a holiday beverage. 6 years running strong!!
Here's what you need to know and how you can score one:
Order a holiday or fall beverage of any size - hot, iced or blended - and you'll get a free grande (16-ounce) reusable cup.
Eligible drinks include caramel brulée latte, chestnut praline latte, gingerbread latte, peppermint mocha, hot chocolate and sugar cookie almond milk latte. (Check out the full list of eligible drinks here.)
The cups are available on a first come, first served basis, so there's a chance your store could run out.
When you bring your reusable cup back to Starbucks during the holiday season, you'll get 10-cents off your order. Starbucks rewards members will also get 25 bonus stars for skipping the disposable cup.
This year's cup looks similar to the four new holiday paper cup designs, featuring a festive mod design on a red background.
Unionized Starbucks baristas are planning to walk off the job and strike today. They're heading to the picket line in what they're calling the "Red Cup Rebellion." This, along with crowds of fans trying to score one of a limited supply of free cups, may mean it takes longer than usual to get your coffee.
Will you grab your red cup today?